A 17-year-old feline patient struggling to recover from a routine operation received a life-saving blood transfusion from a cat owned by the vet who carried out the procedure.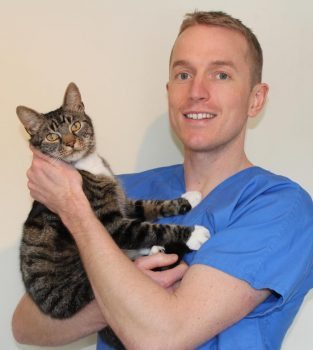 Smokey from Urmston, Greater Manchester, presented at White Cross Vets on Mayfield Avenue in nearby Walkden to have several teeth removed.
After the operation, his blood failed to clot properly, which caused his red blood cells to plummet to a dangerously low level.
Quick thinking
Vet and practice clinical director Evan Holdsworth realised his own cat, Dickens, was the same blood group.
He said: "During Smokey's operation it quickly became apparent his blood wasn't clotting properly so we kept a close eye on his red blood cells. These are particularly important because they deliver oxygen to both organs and tissue.
"Ideally red cells should make up 30% to 45% of a cats' blood but Smokey's had fallen to just 12%, which was even more worrying because of his age."
Clicking into place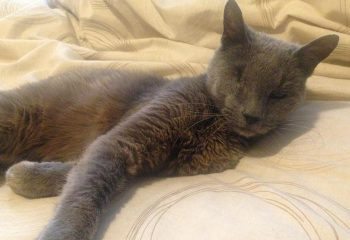 Cats have two main blood groups, said Mr Holdsworth, and when he realised Smokey had the same one as his cat, it gave an obvious solution.
"I brought Dickens into the practice and took approximately 40ml of blood for Smokey.  As a result, Smokey's red blood cells doubled almost immediately and had returned to normal levels within a few days."
Smokey's owner Wendy Walsh said: "We are extremely grateful to the team at White Cross Vets and Evan for coming up with such an innovative solution and using his own cat for the blood transfusion.
"It demonstrates just how important Smokey's welfare is to them."