Vets attempting to tackle cases of RHD2 in rabbits have a new weapon in their armoury, a leading veterinary advisor has said.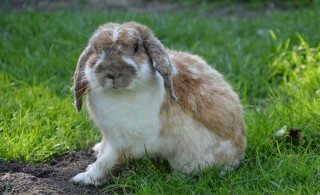 Richard Saunders, veterinary advisor for the Rabbit Welfare Association and Fund, contacted Veterinary Times following an article reporting the spread of RDH2 (VT46.26), a strain of rabbit haemorrhagic disease (VHD).
Two VHD strains
VHD has two strains, RHD1 and RHD2. RHD1 has long been established in the UK, kills quickly and has a 100 per cent mortality rate, whereas RHD2 is an emerging strain that kills slowly, has a mortality rate between 20 and 50 per cent and also kills baby rabbits.
"There are quite a few vets who are unaware we have got a vaccine for RHD2," Dr Saunders said.
"There is a vaccine, vets just need to speak to their wholesaler, find out stock availability and then do an Special Import Certificate on the VMD website. But they don't need to worry about the hassle of importing it."
Raising awareness
Dr Saunders is also keen to raise awareness of RHD2, which can often be mistaken for something else or for RHD1.
"Because RHD2 doesn't look classic, a rabbit could be taken into hospital looking ill, but nobody would necessarily think to treat that potentially infectious case for RHD2," he said.
"But if you do bring it in and you don't observe very stringent biosecurity then there is a potential risk, because it is such a persistent virus in the environment that it could spread to other in-patients or pets coming in for the day."
He recommended vets consider barrier nursing and isolation if they suspect a case of RHD2. He also suggested vets read up on RHD2 and disseminate the information to their clients, especially relating to biosecurity and vaccination.