Vetlife's Katie Moore and Rosie Allister will be running for the charity in this year's Virgin Money London Marathon.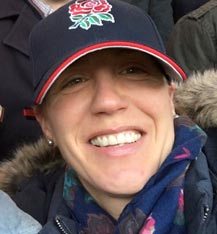 Taking place on 23 April, Prince Harry and the Duke and Duchess of Cambridge have called 2017's event "the mental health marathon", encouraging charities involved to highlight the need to end stigma around the subject.
Close quarters
Mrs Moore and Dr Allister, who have both served on Vetlife's board of directors, say they have witnessed the difficulties members of the UK veterinary profession have to face in what can be a challenging career.
Mrs Moore said: "The London Marathon will be my first, and probably last, marathon. Vetlife provides essential support to anyone in the veterinary community who is struggling with emotional, mental health or financial issues.
"I am also hoping for a smaller bottom."
Centenary milestone
Chair of Vetlife's helpline Dr Allister, who is also fund-raising for Samaritans, will be running her 100th marathon.
She said: "Volunteering with [the two organisations], I know it's so important people in crisis have someone they can go to for support.
"I have run London a few times, but after last year, I'm particularly hoping not to fall over on TV again."
Both can be sponsored on their Virgin Money Giving fund-raising pages: