A veterinary nurse has been struck off the register after an RCVS disciplinary committee heard how animals in her care suffered such neglect and harm that several died.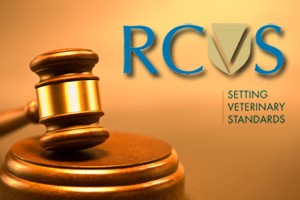 Lindsay Newell, of Burton Wildlife Rescue and The Linjoy Sanctuary in Etwall, Derbyshire, was found guilty of unlawfully possessing veterinary medicines and failing to give regard to welfare in respect of six animals.
Unnecessary suffering
In May last year, in a prosecution by the RSPCA, Miss Newell was convicted at a magistrates court of six charges of causing unnecessary suffering to animals including a pig and a goat.
She was given a two-year conditional discharge and banned from keeping pigs, sheep, goats and horses for five years.
Miss Newell, who qualified in April, 2008, did not attend and was not represented at the hearing of the veterinary nurses disciplinary committee at the RCVS offices in London.
Charges
She faced two charges. The first alleged that, on 29 November 2012, she was found in possession of a number of veterinary medicines without lawful permission.
The second charge was that, between 1 and 29 November 2012 at Burton Wildlife and Rescue Centre, she failed to give any or sufficient regards to the welfare of six animals in her care. These charges related to an RSPCA investigation of the centre on 29 November 2012, which found two animals dead and the rest of the animals emaciated and in poor physical condition.
The charge against her also cited her failure to supply an adequate diet, obtain any or adequate veterinary attention and explore and address the cause of the weight loss for these animals.
The committee found all parts of the second charge proved and was satisfied Miss Newell failed to give sufficient regard to animal welfare as is required by the RCVS Code of Professional Conduct for Veterinary Nurses.