A vet suffering from multiple sclerosis (MS) is preparing to ski 90,000 vertical feet in aid of a small UK charity dedicated to making life better for people living with the disease.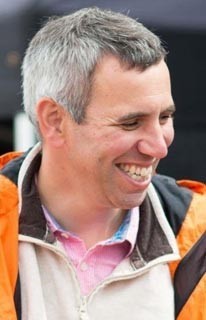 Simon Vogel graduated from the University of Liverpool in 1996 and, after starting in mixed practice, has been in small animal practice for the past 10 years. A year ago he was diagnosed with relapsing remitting MS, an autoimmune disease of the brain.
Support
Mr Vogel, from Dereham, Norfolk said: "The effects on my vision and balance, and chronic fatigue have meant I've had to stop full-time practice, but through the support of my practice, The Grove Veterinary Group's hospital and clinics, and my employer CVS UK, I'm still able to practise part-time.
"In March I'm attempting to raise money for the Multiple Sclerosis Trust by attempting to ski down the height of Mount Everest in three consecutive days."
Attacking the Alps
Mr Vogel, a 43-year-old father of two, will be skiing in the French and Italian Alps and attempting to descend 30,000 vertical feet – the equivalent height of Mount Everest – three times during his five-day trip in March.
He added: "I started skiing at school, skied at university and with my wife Rachel, until the children arrived. I was looking for a fund-raising opportunity to support an MS charity and, as I couldn't run a marathon, when I saw this, I fancied the challenge.
"If I can only do this once and now, I may as well push myself as far as I can go. Lack of balance is a common problem for many MS patients, including me, and it is a requirement to get down the hills safely."