A vet who failed to register the births and deaths of cattle on his farm for nine years and conducted his own TB tests, even though he wasn't the Official Veterinarian (OV), has been suspended from the register for six months.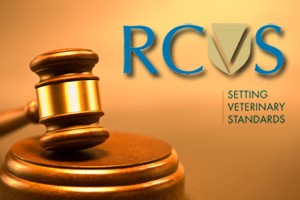 Robert Alun Merfyn Evans appeared before the RCVS disciplinary committee (DC), where he admitted two heads of charges against him.
Tested some cattle himself
The first head of charge related to between 24 June and 29 June 2013, when he deliberately failed to bring to the attention of Wyn Lewis, an OV and fellow director of Mr Evans' practice in Cardigan, the cattle on his farm requiring intradermal comparative tuberculin tests.
He tested some of the cattle himself, despite not being the OV and having a conflict of interest, and he provided inaccurate and incomplete information to his practice for the completion of a test report sent to the Animal Health and Veterinary Laboratories Agency.
This misconduct was repeated the following year, between 19 June and 1 August 2014.
Conditional discharge
The second head of charge against Mr Evans, who was in practice at Priory Veterinary Ltd, Pwllhai, Cardigan, related to breaches of the Cattle Identification (Wales) Regulations 2007 between 4 July 2005 and 20 June 2014. He failed to register the birth of five calves and the death of nine cows. These were accepted as being specimen charges reflecting a larger number of breaches over the nine-year period.
His breaches of the cattle registration regulations were subject to court proceedings and, on 14 October 2015, he pleaded guilty at Ceredigion and Pembrokeshire Magistrates' Court to 14 offences, for which he was given a conditional discharge for 18 months and ordered to pay costs of £1,000.
'Impossible to impose lesser sanction'
The DC considered a suspension from the register would be in line with the seriousness of the charges against Mr Evans.
Chairman Alistair Barr said: "The DC agrees the lengthy period over which these offences took place, his betrayal of his colleague and the undermining of the reputation of the profession and of the system of disease control – taken together with his dishonesty – make it impossible to impose a lesser sanction than suspension.
"The DC finds the respondent, who is a man of good character, has fully accepted his guilt and has real insight into the seriousness of his conduct. He cooperated fully with the investigations, the county council which prosecuted him in the Magistrates' [Court] and the college.
"He made an open and frank admission about his misconduct from the outset."
'Innocent mistake'
Mr Barr also said: "The course of conduct on which he embarked and has led to these charges was the result of a simple mistake at a time of considerable stress to him.
"He was not guilty of deliberate misconduct at the outset, but… what started as an innocent mistake took on a life of its own and led him to deliberate and dishonest misconduct because he did not know how to get himself out of the predicament he was in."