Ross University School of Veterinary Medicine (RUSVM) in St Kitts has signed an articulation agreement with Stellenbosch University in South Africa.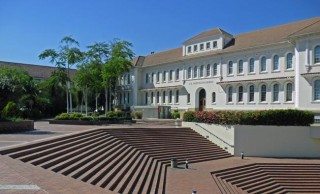 The articulation will increase opportunities for qualified students to pursue a doctor of veterinary medicine degree.
Through the agreement, students from Stellenbosch University Faculty of AgriScience who meet specified academic requirements may gain direct admission to RUSVM. These qualified students will have their application fees waived, be guaranteed interviews and be considered for eligible international scholarships.
Strategically important
Carmen Fuentealba, executive associate dean for teaching and learning at RUSVM, said: "As part of the RUSVM mission, we are committed to providing training in areas strategically important to global health, thus enabling our students to become contributors to human and animal medicine."
Danie Brink, acting dean, faculty of AgriSciences at Stellenbosch University, said: "The new partnership with RUSVM provides a direct pathway for our students interested in pursuing a career in veterinary medicine. For some this may be a lifelong dream and for others it will be an opportunity to serve our society through the health of animals."