Owners are being warned to ensure their dogs are fully up to date with vaccinations after an outbreak of a highly virulent strain of parvovirus near one of the UK's most densely populated dog walking areas.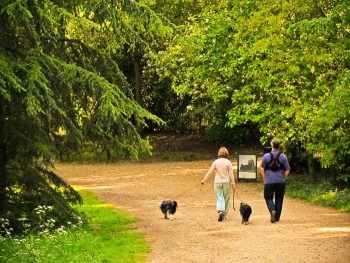 Village Vet's Hampstead hospital in London normally sees "one or two" cases of the highly contagious viral disease a year, but the incidence had been increasing to around one a month.
However, it has seen three cases in one week, with one proving fatal. All three dogs were aged between seven months and two years.
Contagious
Senior hospital vet Helen Kirkpatrick said: "These dogs were vaccinated, but perhaps not as judiciously as the vaccine company would like – so they were not vaccinated under licence and we cannot say this is vaccine failure.
"This is a really severe strain of parvovirus and all of the dogs [we have seen] are based within a couple of miles of Hampstead. There's a massive density of dogs in this area and we want to increase awareness there are some very virulent strains of this highly contagious disease out there at the moment.
"Obviously, it's vitally important all dogs are up to date with their vaccinations."
Awareness
Dr Kirkpatrick said hospital staff wanted dog owners and vets to be fully aware of the situation and ensure vaccinations for parvovirus were fully up to date, particularly for older, more vulnerable animals.
In cases where parvovirus had been confirmed or suspected, owners had been advised to keep their pets away from public areas for a number of weeks to ensure they were not excreting the virus, in a bid to reduce risk of contamination.
However, Dr Kirkpatrick said: "We don't know whether it's in the fox population and that's actually what's spreading it, rather than other dogs.
"That is even more reason to ensure dogs are fully inoculated."
Read the full story in the 19 June issue of Veterinary Times.