Veterinary practices and pet friendly businesses are being urged to team up with National Pet Month to stage pet-themed events to promote responsible ownership and raise money for pet charities.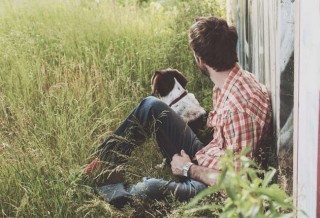 Now in its 27th year, National Pet Month 2016 will focus on the top 10 tips for responsible pet ownership, reminding owners how important it is to provide the best levels of care:
Think carefully before getting a pet and learn about its special requirements.
Ensure your pet is sociable and well trained.
Provide a nutritious and balanced diet.
Provide suitable housing and bedding.
Clean up after your pet and worm it regularly.
Protect against disease. Your vet can provide you with advice.
Prevent unwanted litters and neuter your pet when appropriate.
Groom your pet regularly.
Control your pet and ensure it is properly identified.
Take out pet insurance for dogs, cats, rabbits and horses to cover against unexpected veterinary fees and third party liability.
Pets in places
As well as urging practices and pet stores to sign up, National Pet Month is calling on pet friendly businesses across Britain to join in the campaign by either staging a "Take your pet to work" day or another fun pet-themed fund-raising event.
From 1 April to 2 May there will be all kinds of fun and informative events taking place, including competitions for schools, sponsored dog walks, pet fairs and pet shows, pet friendly church services, open days at veterinary practices and pet shops, cake bakes, fancy dress events, and much more.
Care and charity
Campaign chairman Michael Bellingham said: "National Pet Month offers a fantastic opportunity for pet fans and pet care professionals to join together to celebrate our country's great love of our pets, to remind us of the importance of taking good care of our pets and to encourage us to help raise funds for many of the UK's incredible pet charities.
"If you're a UK pet fan we'd urge you to get involved with National Pet Month by either attending or organising a fundraising event for a UK pet charity during National Pet Month. This simple act could enable them to raise funds for their vital work."