BVNA has selected the British Hen Welfare Trust as its chosen charity for the coming year.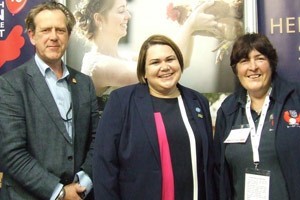 Members will hold fund-raising events – in particular in support of the trust's hen advice line – and help the charity raise awareness and educate the public.
The trust is best known for rehoming some of the UK's 16 million commercial laying hens – more than 485,000 –which would otherwise have been slaughtered, have been found new homes.
It also educates the public about how they can make a real difference to hen welfare through their shopping basket and, at the same time, encourages support for the British egg industry.
Jane Howorth, who established the charity in 2005, said she was really pleased to have been chosen.
"Being selected as charity of the year by the highly respected BVNA gives the trust the most wonderful opportunity to raise awareness not only about giving good pet homes to ex-commercial hens, but also to encourage improved veterinary care for the thousands of hens we help each year," she said.
"I'm very excited about what we can achieve together."
The charity would ultimately like to see consumers and food manufacturers buying only UK produced free range eggs, resulting in a strong British egg industry where all commercial laying hens enjoy a good quality life.
The trust believes it vital to help facilitate better veterinary diagnosis and treatment of backyard flocks and works with global poultry veterinary specialists, St David's Poultry (Chicken Vet), including increased provision of training for vets and veterinary nurses.
To find out more, visit www.bhwt.org.uk