BVNA is celebrating the success of its annual congress, which attracted 40% more delegates than its 2014 event.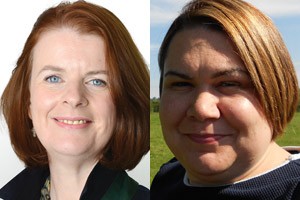 Veterinary nurses from all over the country made the most of the vast range of CPD lectures and workshops on offer at the congress at Telford International Centre and enjoyed a bustling exhibition with stands from leading veterinary and animal health companies.
Outgoing BVNA president Fiona Andrew said she was delighted by the success of the congress, particularly as 2015 has seen the association celebrate both its 50th anniversary and the granting of the new royal charter.
She handed over the reins to Sam Morgan, who said it had always been her dream to lead the association. She said she was immensely looking forward to her year of office and hoped to further raise public awareness on the role of vet nurses.
Keynote speaker at the congress was Allen Parton, the founder of Hounds For Heroes, BVNA's chosen charity for 2015.
A number of awards were presented:
BVNA honorary membership – Paul Crawford
Blue Cross veterinary nurse of the year – Laura Lacey
Blue Cross student veterinary nurse of the year – Kayleigh Thomas
College of Animal Welfare professional development award – Hilary Orpet
Bayer award for BVNA regional coordinator of the year – Donna Lewis
BVNA bursary awards – Jessica Thomas and Nicola Monkman
The Kennel Club charitable trust bursary awards – Sarah Bland, Jane Bebbington and Charlotte Thompson
The Kennel Club charitable trust degree bursary award – Emma Houston.