Afghanistan dog welfare organisation Nowzad Dogs named as BVNA chosen charity for 2013-14.
BVNA has named a British-founded Afghanistan dog welfare organisation as its chosen charity for 2013-14.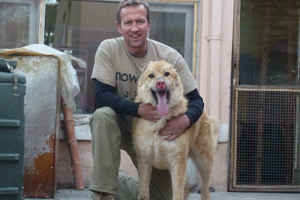 Nowzad Dogs was founded in 2007 by Royal Marine sergeant Pen Farthing, after he befriended an Afghan fighting dog while serving in Helmand Province.
 
It is the only organisation to operate a humane stray dog control programme to reduce the spread of rabies in Kabul's dogs, while promoting animal welfare to the Afghan population. It also operates and manages the only animal welfare shelter in Kabul.
 
Hearing of BVNA's support for his charity, Sgt Farthing said: "I am delighted to have the support and backing of the BVNA. This relationship can only help us to produce even better results with developing animal welfare programmes in Afghanistan".
 
New BVNA president Kirstie Shield said: "BVNA is delighted to have chosen Nowzad Dogs as its charity of the year. We look forward to helping with fund-raising and increasing awareness of this deserving charity over the next 12 months."
 
Meanwhile, contributions are still coming in for BVNA's previous chosen charity, The Horse Trust; however, so far more than £2,000 has been raised.