Key members of the BVA and the BSAVA have told the Government the Animal Welfare Act (AWA) can be "difficult to enforce".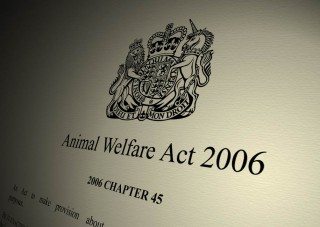 Speaking at the second oral evidence session of the Environment, Food and Rural Affairs Committee (Efracom) inquiry on animal welfare, Heather Bacon from BVA's Ethics and Welfare Group, BSAVA vice-president John Chitty, and The Kennel Club health and breeder services manager Bill Lambert highlighted how the 2006 act is "intentionally generic", meaning there is a need for guidance, codes of practice and secondary legislation – "as promised when it was passed" – to help deliver "effective enforcement decisions and identify unnecessary suffering".
Out of date
Elsewhere at the session – which focused on the welfare of dogs – it was urged legislation around the sale of domestic pets must be fit for purpose.
For example, the associations said legislation such as the Pet Animals Act (1951) and the Breeding and Sale of Dogs Act (1999) must be updated to bring them in line with the requirements of the AWA, covering the variety of species regularly kept as pets, as well as online sales and advertising.
Pre-purchase advice
Mr Chitty, meanwhile, noted vets can help play a "key role" in advising prospective pet owners on breeding of dogs to ensure puppies are healthy, if contact is made with their local vet prior to a pet being purchased.
Irresponsible dog breeding, microchipping and responsible pet ownership were also raised as key issues where the panel provided oral evidence.