The BVA and RCVS are inviting applications from veterinary profession members for the Vet Futures Action Group.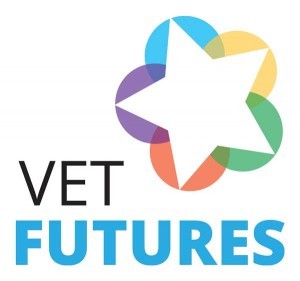 The group has been set up to drive ambitions identified in the Vet Futures report launched at BVA Congress at the London Vet Show.
The report, "Taking charge of our future: a vision for the veterinary profession for 2030", was the culmination of a year-long joint project by the BVA and RCVS to help the profession prepare for, and shape, its own future. The action group is a vital next step in the Vet Futures project, ensuring the delivery of the report's six ambitions and 34 recommendations.
The BVA and RCVS are seeking seven vets and one veterinary nurse to join the action group, to ensure buy-in from across the professions and to drive workstreams of activity.
The group will be co-chaired by the BVA and RCVS presidents, and both junior vice-presidents will sit on the group. Action group members will be independent and not represent, or be required to report back to, any particular organisation.
Vets or nurses keen to apply for a role should have experience of working as an active member of a group or committee and have the ability to deliver, engage and inspire others.
Vet members should have specific expertise, knowledge and experience in relation to at least one of the Vet Futures ambitions or the cross-cutting issue of veterinary education.
The ambitions cover:
animal health and welfare
veterinary professionals' wider roles in society
the health and well-being of veterinary professionals
diverse and rewarding veterinary careers
sustainable businesses and user-focused services
leadership
Successful applicants must be able to attend three all-day meetings in London (9 February, 17 March and 12 May) and an all-day Vet Futures Summit (20 June), with a time commitment totalling around seven days between February and June 2016.
The group will be supported by BVA and RCVS staff. For the full Vet Futures Action Group role profile and terms of reference, visit www.vetfutures.org.uk


The deadline for applications is midday on 31 December.