Twenty-one of the world's most celebrated small animal medicine practitioners, visionaries and thought leaders will speak at this year's VET (Veterinary Education Tomorrow) Festival.
The line-up includes esteemed opinion formers from across the US, Canada and the UK who are veterinary specialists and experts in fields such as clinical and surgical orthopaedics, soft tissue surgery, medical and surgical oncology, neurology and neurosurgery, and much more.
Confirmed speakers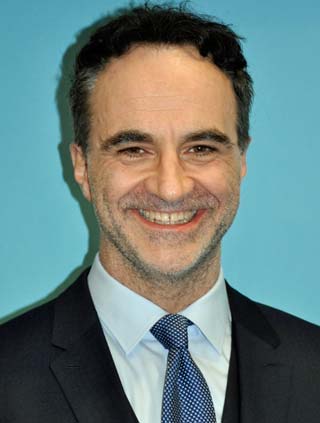 The international speakers who are not available on the usual speaker circuit include:
Kristen Kirkby Shaw – small animal surgeon and rehabilitation specialist at Animal Surgical Clinic of Seattle, US
Michael Kowaleski – professor of orthopaedic surgery at Cummings School of Veterinary Medicine at Tufts University in Boston, US
Julius Liptak – chief surgeon in soft tissue and oncology at Alta Vista Animal Hospital in Ottawa, Canada
Philipp Mayhew – associate professor of small animal surgery and section chief of soft tissue surgery at UC Davis School of Veterinary Medicine in California, US
Joseph Wakshlag – associate professor of clinical nutrition and sports medicine/rehabilitation at Cornell University College of Veterinary Medicine in New York, US
Ernie Ward – VBJ columnist and founder of VCA Seaside Animal Care in North Carolina, US
Russell Tucker – associate professor of the Department of Veterinary Clinical Sciences at Washington State University College of Veterinary Medicine, US
In addition to overseas speakers, the conference welcomes "thought leaders" currently practising in the UK, including:
Noel Fitzpatrick – director of Fitzpatrick Referrals, Surrey and professor of veterinary orthopaedics, University of Surrey
Tom Harcourt-Brown – head of Department of Neurology, School of Veterinary Sciences, University of Bristol
Nick Bacon – clinical director of Oncology and Soft Tissue at Fitzpatrick Referrals and professor of Veterinary Oncology at University of Surrey
Paddy Mannion – specialist at Cambridge Radiology Referrals
Clare Rusbridge – chief of Neurology at Fitzpatrick Referrals and reader in Veterinary Neurology at University of Surrey
Kelvin Kow – senior consultant in Medical Oncology at Fitzpatrick Referrals
Brian Faulkner – veterinary clinician, consultant and confidence coach at The Colourful Consultancy, Suffolk
Elise Robertson – specialist in Feline Practice at Feline Vet Referrals
Laurent Findji – senior surgeon Oncology and Soft Tissue at Fitzpatrick Referrals
Highlights
Some of the highlights include a focus on minimally invasive diagnostics and surgery lead by Dr Mayhew and Dr Robertson will talk about minimally invasive endoscopy techniques in cats.
Prof Kowaleski and Prof Fitzpatrick will talk about arthroscopy of joints and here will be a specific focus on diagnostic imaging with Dr Tucker sharing his nearly 40 years of experience with radiography, MRI and CT.
Cancer is a huge area seeing increased interest in small animal practice and will be explored by a world-class team, including Dr Liptak, Prof Bacon and Dr Findji.
Unconventional
Unlike conventional conferences, the Vet Festival is staged outdoors in marquees alongside companies and organisations showcasing veterinary technologies and products. This year's event will take place from 3-4 June at Loseley Park in Guildford, Surrey.
There will be live music on both nights of the festival, culminating in the ONE LIVE concert on the final night.
For more information and to register for an early bird delegate discount, visit www.vetfestival.co.uk