A lack of opportunities could be to blame for the falling number of young vets prepared to work in mixed animal or farm practice.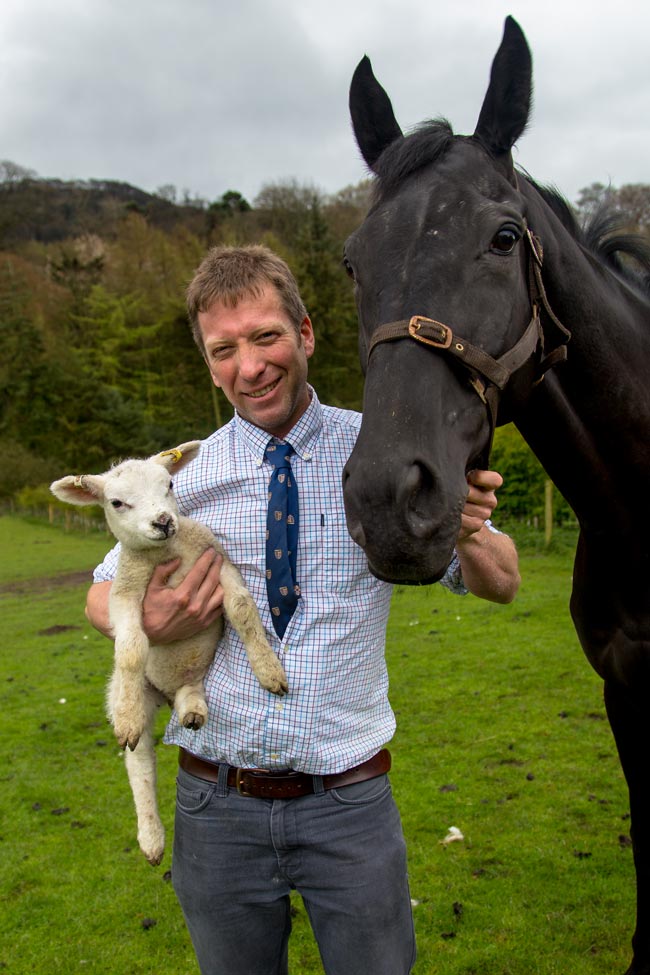 But according to TV vet Julian Norton, instead of blaming young vets for refusing to move into large animal work, the older generation should, in fact, shoulder some of the blame.
An increasing number of owners selling practices to corporates rather than offering partnerships to younger vets, in addition to reduced profit margins for that kind of work, have all been significant factors in the supply of fresh blood to the sector, according to Mr Norton.
The star of Channel 5 documentary series The Yorkshire Vet also suggested his generation of vets may have been responsible for the changes in the profession's structure, which has made it challenging for new graduates.
In his interview with The Daily Telegraph, the point was raised fewer young vets wanted to work in mixed practice in part due to longer hours and lone working. However, speaking to Veterinary Times, Mr Norton was keen to emphasise the blame for this decline should not be placed entirely on the shoulders of the younger generation.
Passing blame
Mr Norton said: "It is very easy, and obvious, to put the blame on new vets; to say they do not want to work weekends and long hours, and want to avoid the cold, dark nights a mixed practice or large animal vet is accustomed to.
"Far from it: small animal work is every bit as hard as a mixed or large animal job, in my opinion.
"Now, though, new vets have the option to avoid out-of-hours as many small animal and urban practices use OOH providers. We didn't have that option when I started my career."
'Dissuaded'
Mr Norton added: "I think many [new vets] have been dissuaded from this type of veterinary career by the perception – possibly accentuated by the specialists that teach them at vet school or those in referral practices – specialisation is superb and generalism is an inferior career path to follow.
"Maybe the difficulty recruiting new vets into mixed practice is not the fault of new graduates and their perceived reluctance to work hard.
"Perhaps it is the fact our generation of vets has irrevocably altered the nature of veterinary practise and the structure of the profession. Many practices have been split into large versus small versus equine, and some refuse to take students at all."
Read the full story – including reaction from the BCVA – in the 27 February issue of Veterinary Times.