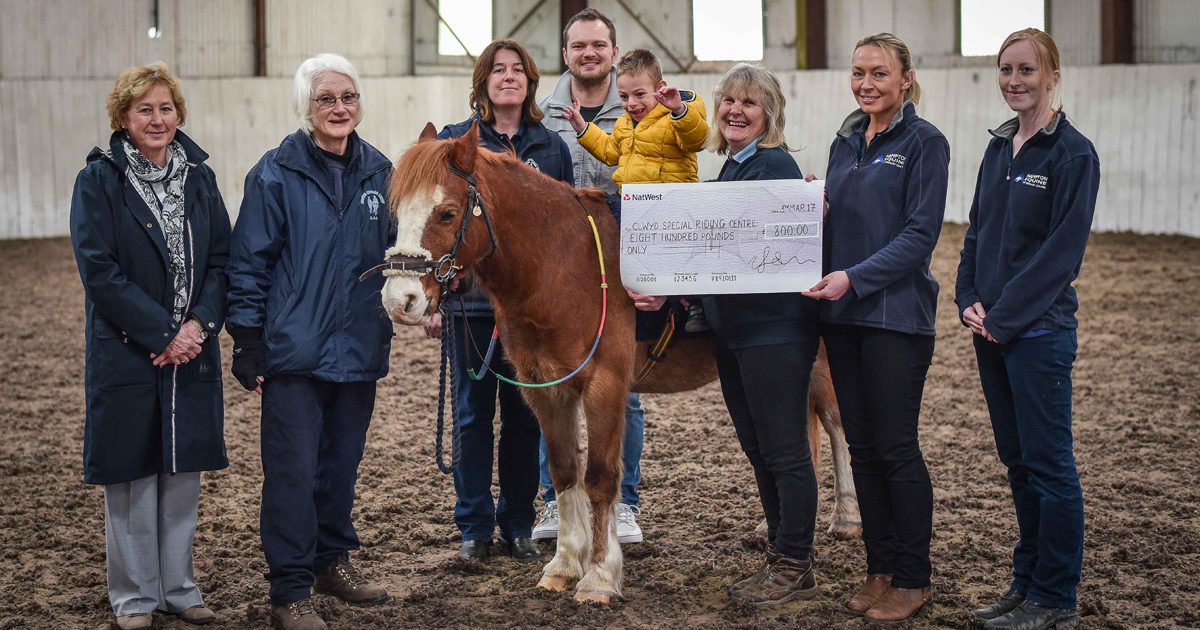 A riding centre that provides a range of equine experiences for people with additional needs has received a boost in funds, thanks to a Cheshire veterinary practice. 
Clwyd Special Riding Centre (CSRC) received an £800 donation from Willows Veterinary Group via equine vet Kate Sumner of Hampton Veterinary Centre in Malpas, part of the independently owned veterinary group.
Learning and therapy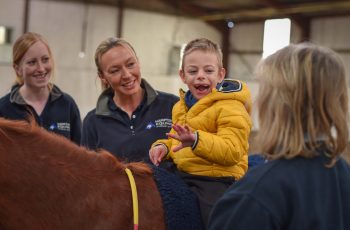 The practice has a long-standing partnership with the centre, as the team helps look after the health of the charity's 24 horses.
Offering a variety of equine experiences, including riding, carriage driving and equestrian vaulting, the centre also provides learning and therapy for people of all ages with additional and often complex needs.
Facilities include:
an indoor and outdoor arena
a countryside challenge activity area
a learning barn
a fully simulated mechanical horse with interactive screen
accommodation for holidays, courses and therapy
Little battler
Dr Summer visited the centre to meet one of the children who benefits from these facilities – five-year-old Maks Butrym, who has cerebral palsy.
Maks' parents were warned he may never walk after he developed the condition following his premature birth at just 25 weeks, weighing just one pound and four ounces. Maks battled through a series of health problems, including two serious infections that left him with cerebral palsy, a visual impairment and other special needs.
Despite all this, he now enjoys weekly horse riding lessons, which incorporate a type of physiotherapy called hippotherapy.
Dramatic benefits
Dr Sumner said: "Meeting Maks gave me another insight and helped me see first-hand the enjoyment and dramatic benefits families who use the centre are able to experience. It highlights for me the fantastic work they do and we are pleased to be able to do our bit to support it in some way.
"Not only does attending the centre help provide Maks with vital therapy, he loves animals and, because he is visually impaired, the horses are something he can get the information about through his other senses."
Happy time
Maks' mum, Aneta, added: "He feels they are alive through their movement and it brings him a lot of joy. When he first started the riding, he couldn't sit himself on the horse independently and he was more like, lying on them, but now he is like a different boy and sits up and rides by himself with someone walking beside him.
"It is the moment he can have a bit of happy time, a moment when he can improve and develop just like any other child and no matter what problems your child has, if you can see he is happy and enjoying something in his life then that is what it is all about."