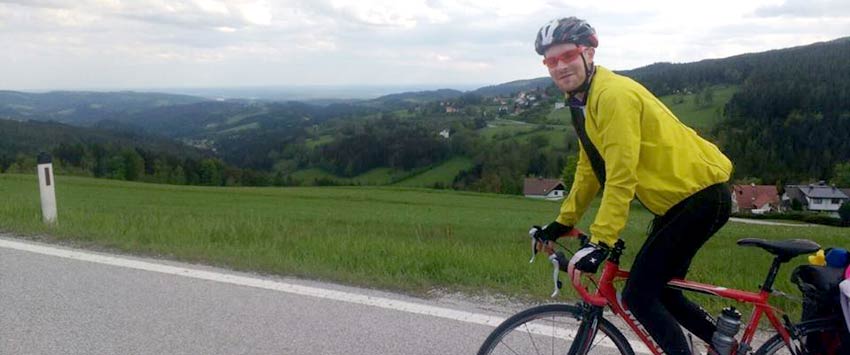 A vet has gone a long way for charity – more than 600 miles across Eastern Europe, in fact.
Tom Hinchcliffe set off on his epic journey on 7 May from Budapest, travelling through Croatia, Slovenia, Austria and Slovakia, before returning to the start 18 days later.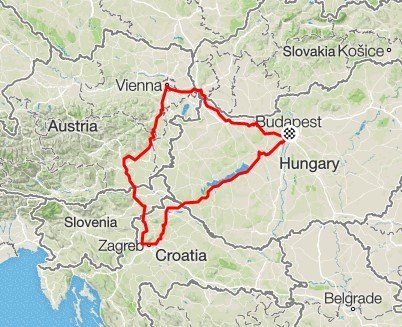 Mr Hinchcliffe, of YourVets Rayleigh, said: "It was an amazing experience – albeit very challenging.
"The weather wasn't always on my side, but I got to see some amazing sights and meet some really interesting people, including the mayor of Miklavz."
Deserving charity
The cycling fan undertook the arduous journey in aid of charity German Shepherd Dog Rescue, which is dedicated to rescuing and rehoming the breed. It is run entirely by volunteers and relies heavily on support and donations.
Mr Hinchcliffe explained: "I've worked with this charity a lot during my time at YourVets Rayleigh and have seen first-hand the hard work that goes into running and maintaining the organisation.
"Taking part in the challenge was my way of thanking the charity for the deserving work they do."