The trip of a lifetime turned into something of a busman's holiday for a vet from Hampshire, when she was required to perform lifesaving CPR on a husky.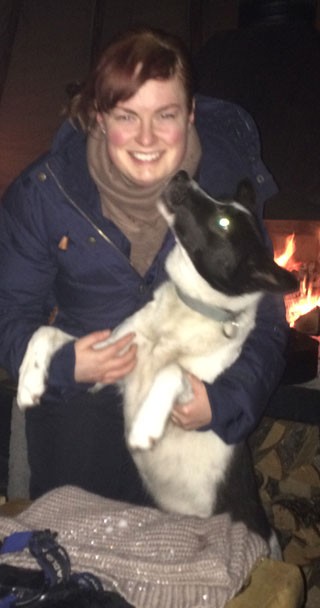 Kate Oppenheimer, a vet at Cedar Veterinary Group in Alton, was on holiday in Norway to celebrate her mum's birthday and taking part in a dog-sled expedition when the incident occurred.
Miss Oppenheimer was driving the sled, which was being pulled by six running huskies attached by a harness.
'I thought it was dead'
Miss Oppenheimer said: "I am still not really sure how it happened, but this dog managed to get trussed up by its neck and became asphyxiated."
The dog quickly fell unconscious and was being dragged along by the other running dogs.
"I stopped the sled and mum got off and disentangled the dog, by which point it was blue and I thought it was dead," she said.
However, on putting her hand on the dog's chest, Miss Oppenheimer felt an apex heartbeat and started CPR.
She said: "I was on my hands and knees in the dark, in the snow, doing CPR on a dog… I never thought life would come to that, but it did.
"By some miracle the dog revived, but I didn't think it would."
Full recovery
The dog, called April, was taken back to the main station and appeared to have made a full recovery by the time Miss Oppenheimer and her mother returned.
She said: "I think it was one of those situations where you've got quite a small window to make a difference. If they had waited for someone else to come, I don't know whether it would have been a goner, but it wasn't, luckily for the dog.
"The lady that runs the station said they are amazingly tough dogs. She said 'thank you for saving her', bought her out to see us and gave her some treats."
Once the incident was over and Miss Oppenheimer knew April was going to be OK, she said she felt "pretty good".