National Farmers Union seeking injunction to stop protesters disrupting badger culls in Gloucestershire and Somerset.
The National Farmers Union (NFU) will go to the High Court today (August 22, 2013) in a bid to stop protesters disrupting the proposed badger cull in the south west.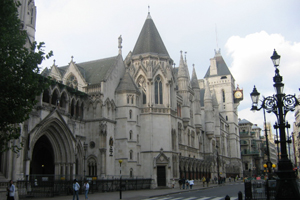 NFU lawyers will seek an injunction to protect farmers in the cull areas of west Gloucestershire and west Somerset from intimidation and harassment.
Threatening letters, emails and phone calls have been sent to landowners and farmers in the two zones since the Government announced the two pilot culls last year.
Licences to kill badgers in the two zones, where bovine tuberculosis (bTB) is endemic, have been active since June 1 and protesters are expected to create widespread disruption whenever the cull gets underway.
Speaking to the Farmers Weekly, NFU president Peter Kendall, said: "The NFU has applied to the High Court for an injunction under the Protection from Harassment Act 1997 to protect farmers and landowners.
"We have applied for the injunction in response to various incidents of harassment and intimidation carried out against farmers and landowners by activists opposed to the badger cull. The application was made against a number of defendants."