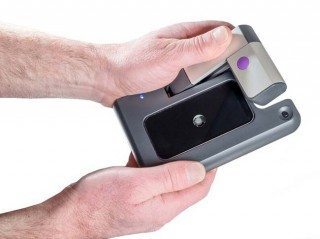 The first professional quality pocket digital microscope has been launched by UK start-up company ioLight.
For the first time, the company claims, scientists of all ages can capture and share professional, quality images in the field instead of bringing samples back to the laboratory.
Images from the instrument can be displayed on a tablet for sharing and pasting into reports.
Pocket size
The ioLight microscope fits in a jacket pocket, is simple to use and robust. It unfolds quickly to record and share 5-megapixel (5MP) still images and real time HD video at a magnification of ×200 on a tablet.
The resolution is one micron – that's 1/1,000mm – powerful enough to see the structure of plant and animal cells.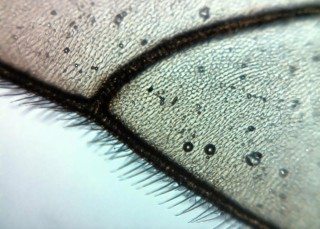 Founders Richard Williams and Andrew Monk used their experience of optical engineering to reconfigure low-cost mobile phone parts into a compact and flexible device and file worldwide patent applications.
Simplifying microscopy
Mr Monk said: "It takes just a couple of minutes to get a great image on the microscope – anywhere from a river bank to a factory floor. This makes microscopy simpler for everyone, from experienced professionals to student scientists, and drives public engagement with science."
The ioLight microscope can be ordered from the company's website.