Leading vet reveals that as many as 40 European vet schools have failed or have yet to meet minimum European standards.
Veterinary practices in the UK have been warned against employing graduates from vet schools that fail to meet minimum European standards.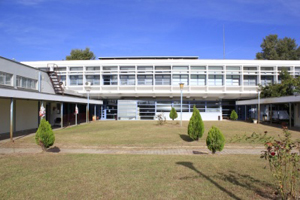 Principal of the RVC Stuart Reid has warned that as many as 40 schools in Europe have not been approved by the European Committee on Veterinary Education (ECOVE).
Professor Reid chairs ECOVE, a joint body formed between the European Association of Establishments for Veterinary Education (EAEVE) and the Federation of European Veterinarians (FVE).
He said: "There are around 40 schools that are not approved or have never been visited by ECOVE and yet we as a profession are happy enough to take these people and employ them.
"We have to ask ourselves why we do that. Why as a profession we choose to employ graduates from non-evaluated schools is utterly beyond me.
"These 40 schools have either not been visited at all, they may have been visited by their national regulators and passed that, or they have been visited and been found wanting and yet graduates of those schools are still able to come over here and work as vets."
Prof Reid said while the RCVS is effectively powerless to prevent European students registering with the college, potential employers could be doing more.
He added: "This is not a level playing field. We are governed by higher legislation so we cannot stop that.
"What should be happening, and we tried to get the message out when I was chair of the RCVS education committee, is that would-be employers in the UK should be checking where their vets are coming from.
"I am not suggesting for a moment that everyone who comes from these schools is a bad veterinarian – far from it.
"But you have to accept students who come from some of these schools will not have had the clinical experience they will have had if they had gone to a German or a UK school."
Despite not being approved by ECOVE, graduates from many of the 40 schools without approval are still entitled to register with the RCVS without taking the statutory membership exam.
Image courtesy IVSA EO Wiki