The RCVS Disciplinary Committee is set to hold two disciplinary hearings at the college's offices in Belgravia House, London, next month.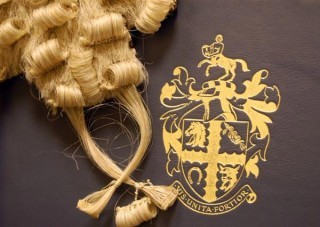 The hearings are public and, subject to limitations of space, any person may attend. Anyone intending to attend a hearing is advised to telephone 020 7222 2001 to confirm listing times.
Conduct
The first hearing will be an inquiry regarding Dermot John Costelloe, commencing at 10am on 8 February and expected to continue until 10 February.
Charges against him allege dishonest conduct while in practice at The Tern Veterinary Group, Stafford Street, Market Drayton, in relation to a border terrier/collie cross named Scruffy belonging to Merle Green.
TB testing
The second hearing is an inquiry regarding Robert Alun Merfyn Evans of Priory Veterinary Limited, Pwllhai, Gwalia Gardens, Cardigan, and will take place on 11 and 12 February.
The charges relate to an alleged failure to bring all cattle requiring intradermal comparative tuberculin tests to the attention of the Official Veterinarian (OV). The animals were owned by Mr Evans and kept on his Gilfachreda Farm at New Quay, Ceredigion.
He is also charged with dishonest and misleading conduct in the matter and of personally conducting intradermal comparative tuberculin tests on cattle, although he was not the OV, and of providing inaccurate and/or incomplete information to the practice for the completion of a report sent to the Animal Health and Veterinary Laboratories Authority Agency containing the results.
A final charge alleges, over a nine year period between July 2005 and June 2014, Mr Evans failed to register the birth of five cattle and the deaths of nine others, according to regulations.