TV vet and broadcaster Mark Evans has become the first patron of The Association of Pet Behaviour Counsellors (APBC).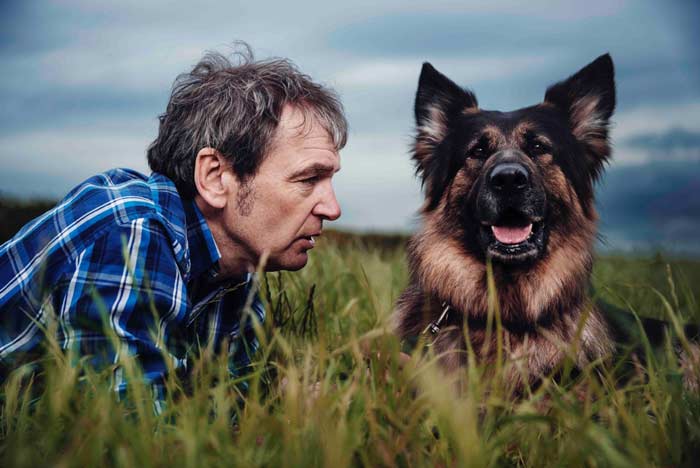 Mr Evans is known for his work on dog-related TV programmes, including the Channel 4 series, Pet Rescue, BBC1's Barking Mad, and Pedigree Dogs Exposed.
His latest project, Dogs: Their Secret Lives, aired on channel 4 earlier this year and revealed the challenges pet dogs face in the 21st century.
Mr Evans said he was extremely honoured to be the association's first patron.
Trusted network
He said: "I think it is incredibly important the worlds of animal behaviour counselling and veterinary science work together and that owners have easy access to appropriately qualified and experienced animal behaviour counsellors whose work is underpinned not just by experience and common sense, but also by science."
"Amazingly, the field of companion animal behaviour counselling remains unregulated, formally.
"But, over the past 25 years, the APBC has created a trusted network of practical behaviour experts that work to a strict code of practice and always in collaboration with the veterinary profession," Mr Evans added.
Passion and commitment
The APBC is a not for profit organisation whose members help resolve behaviour problems in companion animals ranging from dogs and cats to horses, birds and reptiles. Its international network of experienced behaviour counsellors works on referral from veterinary surgeons.
APBC chairman Rosie Barclay said: "We are delighted to welcome Mark as our first patron. His passion and commitment to improving companion animal welfare is exemplary and mirrors the ethics of the APBC.
"Mark has really helped bring the science behind companion animal behaviour problems to the attention of the public, championing the use of behaviour modification techniques to help manage and solve behaviour issues in family pets. We could not wish for a better first patron."