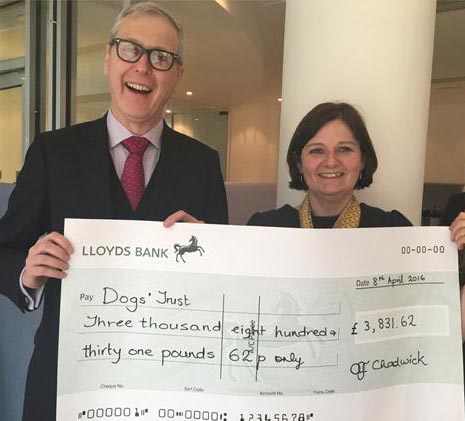 Dogs Trust has received a boost thanks to a £3,831.62 donation by The Webinar Vet.
The sum was raised by the online education provider, which gave the charity 10% of ticket sales from a special webinar event that saw Dogs Trust's veterinary director Paula Boyden share her extensive knowledge with delegates.
Massive thanks
A spokesman for the charity said: "Dogs Trust would like to say a massive thank you to our friends at The Webinar Vet.
"The Webinar Vet has helped more than 20,000 vets and veterinary nurses around the world improve their skills and expertise by bringing first-class training into their homes via the use of live and recorded webinars, resulting in better qualified vets and better looked after pets."