The VN Times 2013 calendar is here, with each month featuring a very special inspiring pet, as snapped by our readers…
If you are looking to plan your CPD and social events for next year, then look no further than VN Times' spectacular 2013 calendar, available from vetsonline now!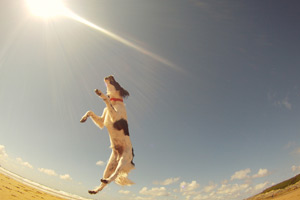 Each month features a very special inspiring pet, as snapped by his or her owner, with stars including Chumbie the ferret, Sebastian the cat and the ever-curious "Chicken" the chicken.
Back in October 2012, VN Times called on readers to enter its photo competition with pictures and stories of their inspiring animals, and our editors had a tough time picking our favourite 12 out of nearly 80 entries.
The overall competition winner (and August star) was SVN Robyn Vardey, and her rescue collie Mylo, with Robyn bagging a digital camera for her great beach shots.
"I wasn't even going to submit the pictures because I didn't know if they were good enough, but my friends and family said I should," Robyn told Vetsonline.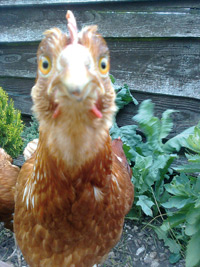 "I was really shocked to win, I couldn't believe it – and the camera makes a great early Christmas present.
"My boyfriend and I are just getting into photography and he's really looking forward to using the camera, but I'm more pleased for Mylo – he's famous!" 
Runner-up RVN Gemma Topley, whose aptly named chicken features in October, said: "It was a really nice competition to enter because of what it was about and I was really pleased Chicken got in.
"I've never really won anything before, so it was brilliant to find out we'd been named as a runner-up."
To order your copy of the VN Times' 2013 calendar email subscriptions@vetsonline.com. We are asking people for a small donation of their choosing to be made to Hounds for Heroes, and donation forms will be provided by our subscriptions team.