The APHA has launched an online tool allowing vets to detect and control disease faster.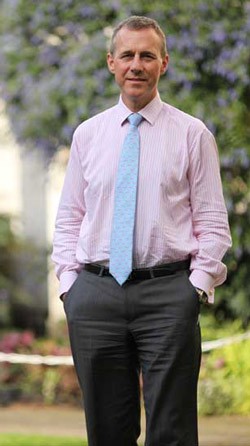 The animal disease testing service (ADTS) enables animal sample data to be submitted, and laboratory tests requested, online from wherever vets are in the field.
Improvements
The service will, ultimately, replace the old, paper-based process for sending sample data to the APHA and receiving results from surveillance and diagnostic tests. It will save time and work for vets, support earlier diagnosis of diseases and improve access to sample results.
Crucially, the APHA will receive vital disease surveillance information more speedily and the service will help vets support their farm clients and tackle animal disease faster.
The service has been launched in a trial mode, which means the APHA will closely monitor user feedback to drive enhancements and improvements.
The service has been designed and built around the needs of vets themselves and has been tested by selected veterinary practices to ensure it is fit for purpose.
'Significant improvement'
Welcoming the service, UK CVO Nigel Gibbens said: "Our new digital service will help vets detect and control disease faster by speeding up the process of sending on-farm samples to the APHA labs.
"We've also revamped the way APHA records and releases results back to vets, so APHA laboratories can provide a speedier, more efficient and more responsive service.
"This is a significant improvement and just one of the ways we're working to better protect the UK from animal disease threats."
Private vets who wish to register for the digital service can do so by visiting Gov.UK.
Alternatively, email animaldiseasetesting@apha.gsi.gov.uk or contact your Veterinary Investigation Centre.