Research has demonstrated infants exposed to cats and dogs in early life may have reduced risk of developing allergies and obesity.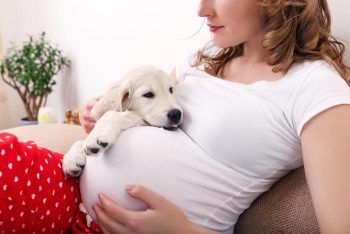 Led by researchers from the University of Alberta, Canada, the study found subjects – before birth and up to three months after – experienced significant increases in two beneficial gut bacteria: Ruminococcus and Oscillospira.
Reduced risk
Previous studies have linked Ruminococcus to a reduced risk of childhood allergies, while Oscillospira has been associated with a decreased obesity risk.
The study, Exposure to household furry pets influences the gut microbiota of infants at 3-4 months following various birth scenarios – published in the journal Microbiome and reported in Medical News Today – analysed data from the Canadian Healthy Infant Longitudinal Development Study cohort, including 746 infants born between 2009 and 2012.
Two-fold increase
Researchers found infants exposed to furry animals before and after birth demonstrated a two-fold increase in the abundance of Ruminococcus and Oscillospira in their guts, compared with infants not exposed to household pets.
These findings remained even after accounting for three factors that can influence an infant's gut bacteria:
delivery by cesarean section
antibiotics during birth
limited breast-feeding