Farmers Against Wormer Resistance (FAWR) survey finds that despite half of respondents being aware of issue, only 30% actually test for it, illustrating confusion among UK sheep farmers.
An industry survey has revealed sheep farmers in the UK are still confused about wormer resistance despite awareness of the issue increasing.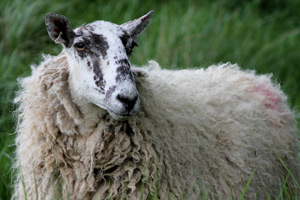 The survey, carried out as part of the Farmers Against Wormer Resistance (FAWR) campaign – initiated by Novartis Animal Health in conjunction with industry members such as SCOPS and the National Sheep Association (NSA) – was filled in by 360 farmers from across the country.
According to the survey results (announced May 28), more than half of respondents had heard of resistance being an issue, with high levels of awareness being recorded in the south-west (78%) and South Wales (76%) especially. However, it would seem not many are testing for it.
Novartis' veterinary manager Fiona Anderson said: "Three quarters of respondents were worried about wormer resistance. However, I'm concerned that less than 30% had actually tested for it. While the number of farmers aware of possible productivity decline as a result of resistance is encouraging, it does reveal that testing is still not seen as important for a robust worming strategy, and shows a gap between concern and action that we need to address."
Lesley Stubbings of SCOPS said: "The results of this are very encouraging because they confirm that sheep farmers are increasingly aware of the threat of resistance. Our challenge is to turn awareness into action. We must demonstrate resistance is costing them performance and hence profitability.
"Only by testing for resistance can farmers establish whether or not [it] is already costing them as the efficacy of their wormers falls. With just 30% of the respondents testing for resistance, there is clearly a long way to go to make this a routine part of flock health plans, but it's a good start."
As well as Ms Anderson and Ms Stubbings, the FAWR campaign's expert panel includes:
Phil Stocker from the NSA,
Mike Glover from Torch Farm Vets,
Charles Sercombe, the livestock board chairman at the National Famers' Union; and
Matt Blyth, sheep farmer.
FAWR's panel will use the findings to create the next stage of the campaign, which aims to get sheep farmers testing for resistance on their farms.