A worrying 44% of British pet owners don't provide regular preventive tick treatment for their animals, according to results of a new survey from Bayer Animal Health.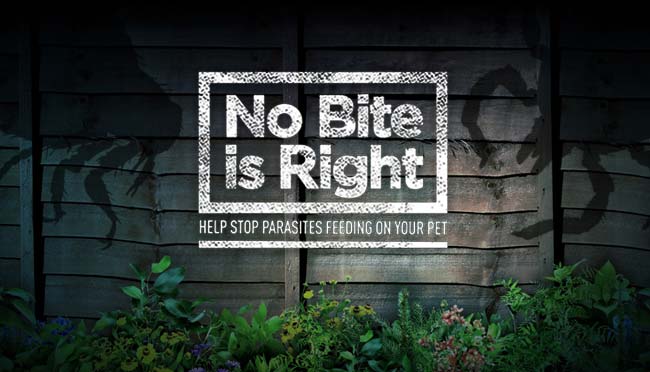 More than 60% of respondents said they were worried about ticks spreading disease to their pet, with nearly a third (28%) saying they discovered a tick on their pet.
Educational campaign
The survey of 4,000 dog and cat owners is supporting Bayer's national tick awareness campaign "No Bite Is Right", which aims to educate pet owners about the importance of tick prevention.
Owners are being encouraged to speak to their vet about using preventive tick products, which help reduce the risk of their pet becoming infected by tick-borne diseases.
University of Glasgow veterinary clinician Jenny Helm said: "In recent years I have noticed, and been made aware from owners and other vets, of a steady rise in tick numbers across the country.
"With this there is an increased risk of potentially fatal tick-borne diseases being transmitted to pets; however, if a tick can be killed before it bites, this avoids the risk and provides vital protection to the pet."
Lyme disease on the rise
Stella Huyshe-Shires, from charity Lyme Disease Action, said: "Lyme borreliosis is a rapidly emerging disease in the UK and a number of experienced health care professionals believe the increase in reported cases reflects a genuine rise over the past 20 years, and not just increased awareness leading to more diagnosis. There appears to have been an increase in ticks and, in turn, an increase in the prevalence of Lyme borreliosis in ticks."
Pet owners are also encouraged to be aware of the tick-borne diseases being more common when taking pets abroad, such as babesiosis and ehrlichiosis, which can lead to symptoms including fever, weight loss and weakness.
"No Bite Is Right" is part of Bayer Animal Health's wider "It's a Jungle Out There" parasite protection initiative. A series of campaign roadshows for pet owners will be taking place this year at the Ayr, Devon and New Forest County Shows.