University hires equine clinician Christopher Proudman from University of Liverpool to head up school, which will take its first cohort in autumn 2014.
The University of Surrey has appointed the founding head of its new School of Veterinary Medicine.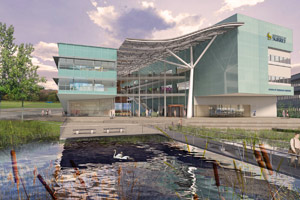 Christopher Proudman, equine clinician, joins the University of Surrey from the University of Liverpool, where he held numerous managerial and leadership roles in the vet school as well as in the wider university, including head of the department of veterinary clinical science and membership of the senior management teams of the faculty of veterinary science and the Institute of Translational Medicine. He has also been chair of Cheshire West and Chester's Rural Regeneration Strategy Board.
Prof Proudman graduated from Cambridge in 1988 before working in mixed practice for two years. He was appointed senior lecturer in equine soft tissue surgery at Liverpool in 2002, and in 2005 was appointed as the school's chair of equine studies. He has been a clinical teacher for more than 20 years, and focuses his research on equine gastrointestinal health and disease. He has also undertaken research on behalf of the Horseracing Betting Levy Board, the Egyptian government and various veterinary charitable trusts.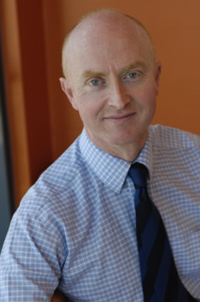 Dean of the Faculty of Health and Medical Sciences Lisa Roberts said: "I'm delighted to welcome Chris to the University of Surrey to lead the delivery of our exciting new vision for our school.
"He brings with him a wealth of knowledge and a strong track record of research and leadership, and I very much look forward to working closely with him in the development of the new school."
Prof Proudman is expected to begin work at Surrey in early September (2013). The school, based on the Manor Park side of Surrey's campus, will be taking its first set of students in autumn 2014.