Analysing cytological specimens as part of a gastrointestinal endoscopy could aid veterinary diagnosis and treatment, according to a new study.
Endoscopies are commonly used in the veterinary sphere to assess microscopic lesions of the mucosa and obtain targeted samples from cats and dogs.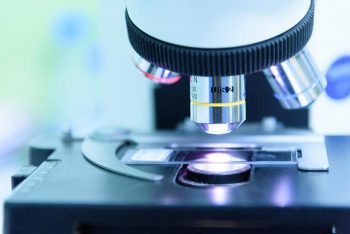 Histology remains the gold standard when identifying infiltrative and structural diseases; however, it is time-consuming, and abnormal findings can be lost during the process and result in misdiagnosis.
Additional routes
Researchers set about finding additional diagnostic routes to aid vets in practice and evaluate the potential value of cytology as a diagnostic tool, compared to the tried and tested method of histology.
In the study – for which 5 cats and 18 dogs undergoing endoscopy for chronic gastrointestinal signs were used – scientists obtained and compared cytological samples from endoscopic biopsies using imprint and squash techniques.
Squash versus imprint
Appropriate samples for cytological evaluation were more often obtained with the squash technique (96% of cases versus 68% with the imprint technique) and the same diagnosis was obtained with the squash technique (65%). Cytology was also considered complementary to histology for gastric spiral organism and mast cell identification.
Researchers concluded cytology performed on endoscopic biopsies of the gastrointestinal tract could provide relevant and additional information to histology in cats and dogs.
Lead author Guillaume Ruiz, a senior clinical training scholar in small animal internal medicine at Langford Vets at the University of Bristol, said: "Histopathology remains the gold standard and cytology cannot replace it, but it can provide additional information that may help when deciding what treatment to initiate, and cytology may provide additional information that could be missed by using histopathology alone."
Read the full story in the 22 May issue of Veterinary Times.