Two collaborative studies have found the bacterial species in feline plaque are more similar to those observed in canine plaque than to those found in humans.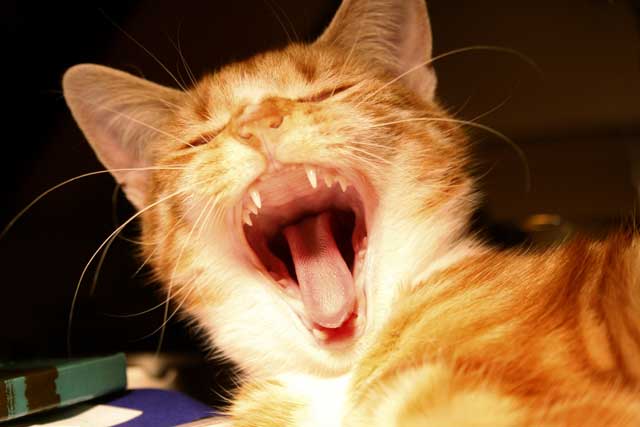 The findings suggest interventions targeted at bacteria that cause oral disease in humans are unlikely to be effective in cats, and there is more potential to learn from interventions that work well in dogs.
Researchers from the WALTHAM Centre for Pet Nutrition, together with expert veterinary dentists and Harvard-affiliated The Forsyth Institute, carried out the work.
Using the latest DNA sequencing technologies, researchers identified 267 bacterial species present in feline dental plaque and built a database detailing the differences between bacterial populations in healthy cats and those in cats with gum disease.
The work – originally published in Veterinary Microbiology in February 2015 and now in PLOS ONE – sheds new light on feline gum disease, identifying the most common bacterial species associated with health and disease in cats for the first time.
"This knowledge is a first step in understanding the potential for improving oral health of cats through dietary interventions that target disease-associated bacteria," said Ian Davis, oral health researcher at WALTHAM, part of Mars Petcare.
Dr Davis added: "It's important for pet owners to know cats are just as susceptible to gum disease as dogs and understand the importance of maintaining a good oral hygiene routine – ideally including tooth brushing and dental treats or a specific dental diet."
To download the study, visit http://dx.plos.org/10.1371/journal.pone.0136986