A breakthrough that could help manage canine epilepsy by reducing seizures has been described by an RVC scientist involved in the research as "the most exciting thing I have done in my career".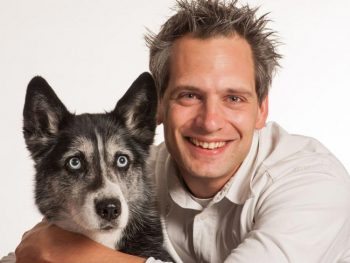 Research from the RVC canine epilepsy clinic, which identified neurological therapeutic nutrition as a way of helping manage epilepsy, has "given hope" to thousands of patients – particularly those that do not respond to traditional treatment, said neurology and neurosurgery specialist Holger Volk.
"Canine epilepsy is a complex condition and can be very distressing for the dog and its owner," said Prof Volk, who is head of the department of clinical science and services at the RVC.
Anecdotal evidence
Anti-epileptic drugs (AEDs) have traditionally been used to treat the chronic neurological condition in dogs, but consistent remission can be difficult to attain via this method. Therefore, Prof Volk said, it is vital to keep developing new management options to improve seizure control and patients' quality of life, and hand control back to owners.
Prof Volk was inspired to explore the effects of diet on epilepsy after collating anecdotal evidence from breeders and owners who said they thought the food they gave their epileptic dogs influenced the control of their seizures.
A six-month randomised, placebo-controlled, double-blinded crossover study was conducted in dogs with idiopathic epilepsy receiving AEDs. It demonstrated a test diet with medium-chain triglycerides oil can have positive effects on reduction of seizure frequency when fed as an adjunct to veterinary therapy.
Seizure reduction
The findings revealed 71% of dogs showed a reduction in seizure frequency, 48% showed a 50% or greater reduction in seizure frequency and 14% achieved complete seizure freedom.
Prof Volk said: "This is the most exciting thing I have done in my career. This approach gives you another weapon in the arsenal against epilepsy."
The research, which was carried out in partnership with Nestlé Purina, provided the basis for the development of the first diet to help nutritionally manage dogs with idiopathic epilepsy as an adjunct to veterinary therapy.
Read the full story in the 20 February issue of Veterinary Times.