The RVC has recorded some of its highest rates of student satisfaction for the quality of its courses and standards of teaching in the latest National Student Survey (NSS).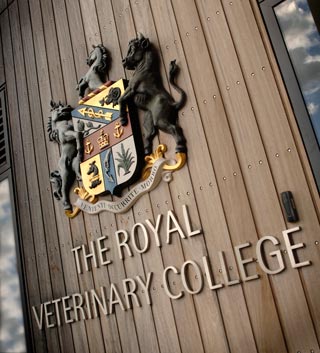 The college maintained a high position in the overall rankings and no other institution offering veterinary medicine programmes was ranked higher.
The annual survey, which addresses student satisfaction across a range of areas, was responded to by more than 300,000 students, and saw 92% of RVC students take part.
Top quality
Overall, 91% of RVC students declared themselves satisfied with their course and satisfaction rates for courses were higher. The BSc Veterinary Nursing course achieved 100% satisfaction while the biological sciences suite of courses, which includes bioveterinary sciences, scored a satisfaction rate of 95%.
The standard of teaching and the quality of course content has been particularly singled out. The RVC ranked fourth in the UK for satisfaction with the quality of teaching on its courses and 97% of the RVC students agreed their course is intellectually stimulating.
'Extremely satisfying'
RVC vice-principal (learning and student experience) David Church said the college was pleased with its performance in the survey.
He said: "To be rated in the top 11 universities in the country is extremely satisfying and shows how much our students value the educational experience they receive here at the RVC."
The RVC was also voted the number one university in London in the 2016 Times Higher Education Student Satisfaction Survey.