A veterinary student has spoken of the "invaluable" experience she gained during an EMS placement at The Mayhew Animal Home in London.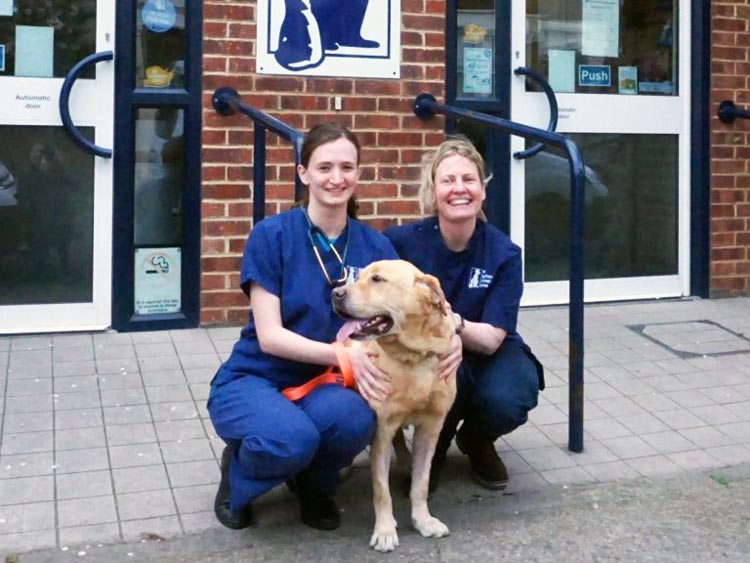 Fourth-year University of Cambridge student Rachel Hartley Young completed a two-week placement at the charity, furthering her animal handling skills and applying the clinical skills she had developed in the classroom.
During EMS placements, students:
shadow vets in surgery
help prep and care for the animals during pre and postsurgery
look after patients during recovery
observe health checks
learn what vets do on a daily basis
Invaluable
Miss Hartley Young said: "The Mayhew has been invaluable in helping me on my career path in becoming a vet. I have learned so much and thoroughly recommend EMS placements here. You are pushed to try new things, but always with a guiding and supportive hand.
"I would advise anyone looking into working with animals and becoming a vet to gain as much experience as possible through volunteering, not only as something to add to your CV, but also to enrich your own life."
Long association
The budding vet is no stranger to the Mayhew, as she completed her work experience placement while in senior school. During that time, she worked in the cattery and kennels and got to see the vets in action, and, although she almost fainted watching a cat spay, she was hooked and set her heart on joining the profession.
Miss Hartley Young later volunteered with the charity for three years, so when the time came to decide where to complete her EMS studies, the decision was easy.
She said: "After graduating I would like to work for a charity, such as The Mayhew, as I love the dynamic and the ability to help those animals most vulnerable."
The Mayhew provides practical-oriented EMS placements focusing on animal welfare and shelter medicine. However, demand is high and students are encouraged to book well in advance.