Legendary rockers Status Quo are urging punters to raise a glass and raise some cash for Dogs Trust.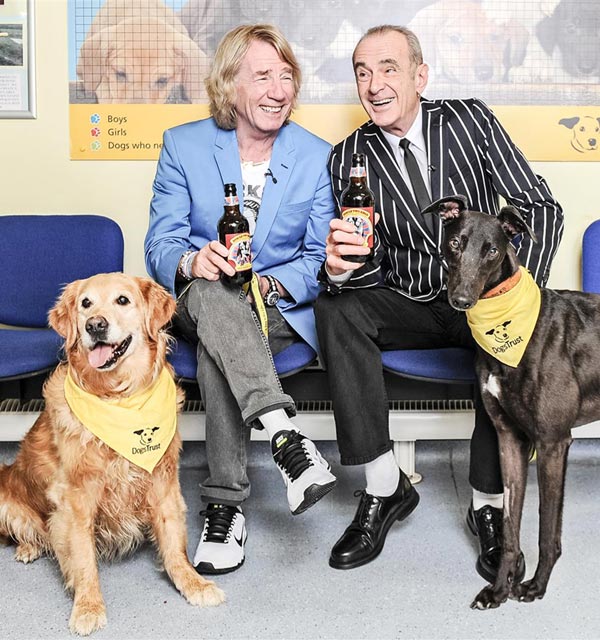 Rockers Rick Parfitt and Francis Rossi have launched a premium ale in association with Hobsons Brewery and have promised to donate 5% of profits to the dog welfare charity.
Dog of Two Head
To celebrate the launch of the chestnut brown ale – named after Quo's 1971 album Dog of Two Head – Rossi and Parfitt visited Dogs Trust's West London rehoming centre where they were given a tour to learn more about the charity's work.
As dog lovers who own eight dogs between them, Parfitt and Rossi chose to support the charity because of its commitment to care for dogs for as long as it takes to find them a home.
Brilliant work
Rossi said: "Dogs Trust is a cracking charity doing brilliant work to help all kinds of dogs. We like that they won't put a healthy dog to sleep, so we wanted to give something back.
"I have three dogs who enjoy the good life and without being able to adopt any more, for now anyway, this is the next best thing we could do to help."