The Society of Practising Veterinary Surgeons (SPVS) has announced the launch of its new Animal Welfare Group in a bid torepresent the "unique views" of GP vets more effectively.
The Society has been working closely with organisations such as TheCompanion Animal Welfare Council (CAWC) and has submitted evidence tothe Bateson Independent Inquiry into Dog Breeding.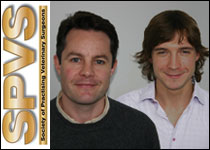 The Societybelieves that the very deep concerns over the future of pure-bred dogs,which have arguably been catalysed by the BBC's Pedigree Dogs Exposed programme, have not been properly addressed by the Kennel Club's revision of its breed standards.
Two parliamentary acts – the Animal Welfare Act (2006) and Animal Healthand Welfare (Scotland) Acts (2007) – which for the first time extendedprotection to companion animals have also seen concerns over animalwelfare move into the spotlight.
SPVS wants to represent the views of vets on such issues and is encouraging practitioners to join the new group.
TheSPVS Animal Welfare Group was conceived by two members of the society's council – Journal editor Harvey Carruthers and young vet James Yeates -during discussions about how to best represent the real-lifeexperiences and opinions of ordinary veterinarians and was unanimouslyendorsed by the society.
The group will work directly withorganisations such as CAWC, the Farm Animal Welfare Council (FAWC), theBateson group and the BVA EWG to improve the welfare of all animals,while focusing on companion animals.
Vets via the SPVS AnimalWelfare Group are in the ideal position to advise the Kennel Club as ona daily basis they treat conditions that have resulted directly fromtoo small gene pools.
SPVS Members interested in joining the SPVS Welfare Group and having their views represented should contact welfare@spvs.org.uk.
SPVSis run by practitioners for practitioners and if you'd like furtherinformation on the many courses and membership benefits that SPVSoffers, please contact the secretariat on 01926 410454 or visit the website.