A seagull found itself sporting a bright new look after falling into a vat of curry.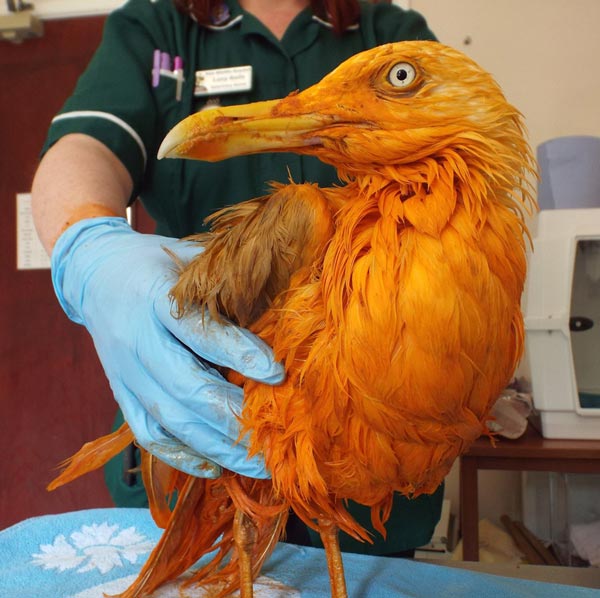 The unfortunate bird took a tumble into a container of chicken tikka masala while scavenging for a piece of meat in a food factory bin.
Luckily, the creature was plucked from its plight by workers at the site in Wales and taken to Vale Wildlife Hospital and Rehabilitation Centre, near Tewkesbury in Gloucestershire.
Reek remains
Shocked staff used washing up liquid to remove the bright orange hue from the seagull's feathers, but while they were able to return it to its natural colour, the smell remained.
Writing on Facebook, veterinary nurse Lucy Kells said: "I don't think any of us have experienced such an orange, greasy gull to deal with before… but boy did he smell good.
"We've cleaned him up and he is doing well. Hopefully he'll stick to a much more bland diet in the future."
Stubborn stains
Vale Wildlife Hospital founder Caroline Gould said: "We have had to wash some strange things off wildlife in our 32 years, but never curry before."
The gull will remain at the centre until the natural oils in its feathers have returned, before being releasing back into the wild.
Vale Wildlife Hospital is a charity and relies on donations to continue caring for animals. For more information and to donate, visit www.valewildlife.org.uk