Veterinary implants, instruments and equipment company Vetisco has donated two spay kits – one for dogs and one for cats – to Kyrenia Animal Rescue (KAR), an animal charity in northern Cyprus.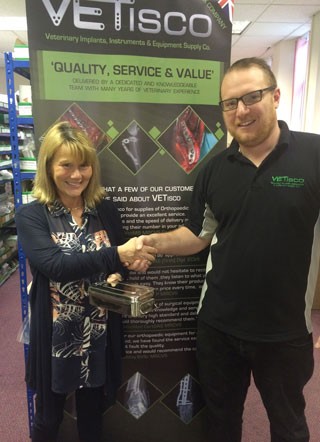 Based in the mountains outside the city of Kyrenia in the Turkish sector of Cyprus, KAR is run by a team of British expatriate volunteers. It runs a sanctuary for more than 400 cats and dogs and is extensively involved in neuter and return projects.
The charity, which is entirely dependent on donations to fund its work, also runs education programmes for locals.
Significant problem
Vetisco, which supplies a range of UK-manufactured titanium and stainless steel implants, instruments and other equipment, donated the spay kits to KAR after hearing about its work from Karen Hepplestone, senior health and safety advisor at CVS, who is a long-term supporter of the charity.
Vetisco operations manager Andrew Robinson said: "Northern Cyprus has a significant problem with stray cats, making neuter and return programmes essential to try to reduce overall numbers and improve the welfare of these animals.
"KAR's education work is also important as they work with Government and other organisations to try to change attitudes towards the care and welfare of animals in the community.
"We wish them great success and are delighted to offer them these spay kits, which we hope they will find useful."
Gratefully received
Margaret Ray, chairman and founder of KAR, said: "We are so grateful to Vetisco for recognising the work we do for the street dogs and cats in the Turkish Republic of Northern Cyprus and for this wonderful donation to help our neutering campaign.
"A big thank you from all the dogs and cats in our care."