Organisers of the Southern European Veterinary Congress, which took place in Barcelona, claim event to be a success, with 2,500 delegates from 48 countries attending.
The president of the Southern European Veterinary Congress (SEVC) has claimed the three-day event – which took place in Barcelona on October 17-19 – was "very special".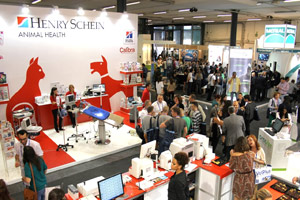 According to organisers, more than 2,500 delegates from 48 countries attended the seventh congress – which they regard as a "key companion animal veterinary event in Europe". It featured both an extensive scientific programme and an exhibition supported by more than 90 leading animal health companies.
Highlights in the scientific programme included:
Bill Schroeder on the use of social media in practice,
Marty Becker on the fear-free visit to practices,
Stanley Marks and Mike Day on internal medicine,
Patrick Kircher on diagnostic imaging,
Sue Murphy on feline lymphoma, and
Gilles Dupre on the use of laparoscopy for the practitioner.
In addition, there were workshops on cytology, dermatology, diagnostic imaging, orthopaedics, behaviour, ophthalmology and wound care, which were all fully booked, allowing delegates to have half-day hands-on experience with "world class" clinicians.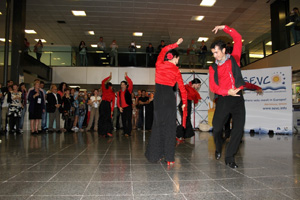 President of SEVC Congress Artur Font said: "This year's event was very special. Attracting delegates from 48 countries was a great achievement and was a reflection both of the unique scientific programme and our new venue which is ideally located in Barcelona and ideal for international delegates."
Looking forward, he said: "Based on the success of the 2013 event, we're now preparing the programme for 2014, which will include internationally recognised speakers such as Richard Ford on internal medicine, Willfried Mai on diagnostic imaging, Rick LeCouteur on neurology, Carin Smith on practice management, and Kirstin Muller on the internal medicine of rabbits."
For more information, including the dates for next year's congress, visit SEVC's website.