The planned cull of badgers in the south-west of England has been postponed until summer 2013, the environment secretary announced today.
The planned cull of badgers in the south-west of England has been postponed until next summer.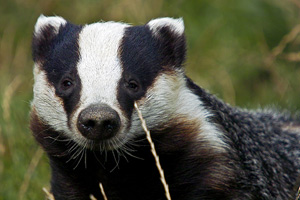 After receiving a request from the NFU for more time to prepare for the cull in Somerset and Gloucestershire, environment secretary Owen Paterson has shelved the plans until next year.
In a statement to Parliament earlier today (October 23), Paterson confirmed the trials would now be postponed until summer 2013.
He said a number of factors led to the decision to delay the cull, including bad weather during the summer, protracted legal proceedings and new research that has revealed higher than expected badger numbers in the pilot areas. He said: "Despite a greatly increased effort over the past few days and weeks, the farmers delivering this policy have concluded that they cannot be confident that it will be possible to remove enough badgers based on these higher numbers and considering the lateness of the season. It would be wrong to go ahead if those on the ground cannot be confident of removing at least 70% of the populations."
Under the coalition's plans, thousands of badgers could be shot by trained marksmen in the two areas during a four-year period in a bid to reduce levels of bovine TB. Recent survey results revealed that the estimated badger populations of 4,300 in west Somerset and 3,600 in west Gloucestershire were far higher than previous data suggested. The criteria for the two pilots included the need to successfully remove a minimum of 70 per cent of the local population, which the scientific evidence has shown is required in order to have a positive effect in reducing TB.
Had the trial culls proved successful, the scheme would be be rolled out to areas across the rest of the country.
Claiming he was "frustrated" by the delay, president of the BVA Peter Jones said: "The science has not changed. Scientists agree that culling badgers does reduce the levels of infection in cattle herds, and we know that no country has dealt with bovine TB without tackling the disease in wildlife."
A House of Commons debate on a motion relating to the badger cull is expected to go ahead as planned on Thursday (October 25).