Animal welfare will once again be in the spotlight when Wetnose Day 2017 gets underway to raise funds for animals in need across the UK.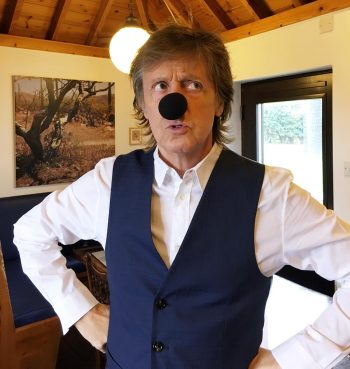 Adding their name to the list of supporters is musician and environmental campaigner, Sir Paul McCartney, who has released a new picture of him "posing with his nose" in aid of the not-for-profit organisation.
£100,000 target
Wetnose Day runs from 29 September to 1 October and encourages vets, groomers, dog clubs and riding schools to "pose with their nose" in a bid to raise more than £100,000 for rescue centres nationwide and the animals they care for.
The event was established in 2000 by founders Andrea and Gavin Gamby-Boulger to assist animal shelters in need of vital funds.
Fund-raisers across the country are busy baking for cake sales, organising bungee jumps and hosting sponsored dog walks to make as much money as they can.
Delight
Mrs Gamby-Boulger said: "Over the past few years, Wetnose has been delighted to have fabulous endorsements and support from leading celebrity and animal campaigners including Paul O'Grady, Amanda Holden, Brian May and many more.
"This has enabled us to raise thousands of pounds for small and medium-sized animal sanctuaries, ensuring food costs were covered and veterinary treatment went ahead for animals in desperate need."
For more information visit the Wetnose Animal Aid website.