A dog that suffered from entropion since birth has had its sight fully restored following eye surgery at The Mayhew Animal Home.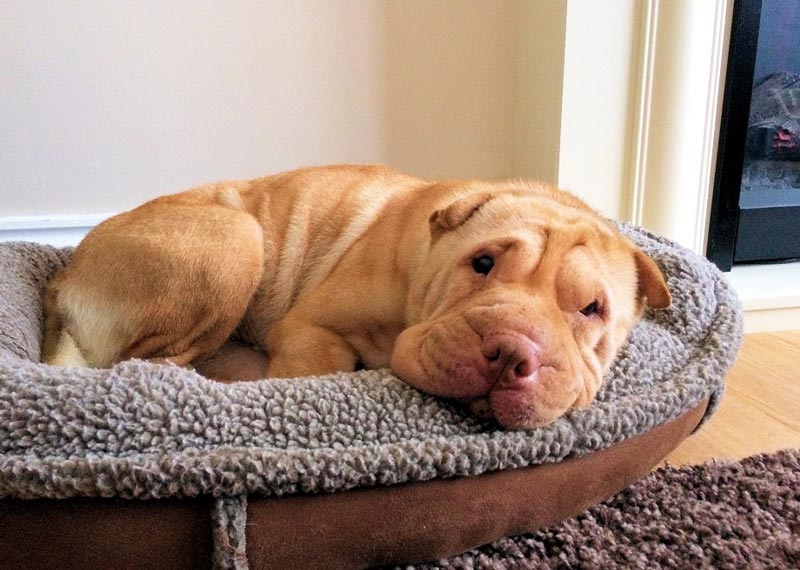 The seven-year-old Shar Pei, called Coco, was taken to the charity when her previous owners could no longer look after her.
Multiple problems
On arrival at the London headquarters, the veterinary team found – in addition to sore eyes that she could hardly keep open – that Coco was also covered in fleas and had inflamed skin.
The team performed surgery on both eyes, which saw them cut away and remove a section of skin from the affected eyelids to reverse the inward rolling.
Long recovery
Head vet Ursula Goetz said: "After the major surgery, we had to perform a minor corrective surgery on the right eye to cut away further skin from the eyelid.
"As well as being put on pain relief, we also had to give Coco a number of medicated bathes to treat her inflamed and irritated skin. It took more than three weeks for her to fully recover."
After receiving further attention from the team, including vaccinations and flea and worming treatments, Coco was fostered and, after making a full recovery, rehomed.