A British Veterinary Lesbian, Gay, Bisexual and Transgender group (BVLGBT) has been created to help support individuals who work and study in the profession.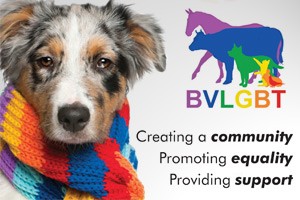 The group, which is open to anyone who wants to support lesbian, gay, bisexual and transgender (LGBT) rights, was established two months ago on Facebook and has attracted more than 250 members.
The group aims to create a friendly and social LGBT community in the veterinary profession and associated professions.
It also hopes to promote equality for LGBT individuals and provide support for those working and studying in the profession.
Over the next year, the group hopes to hold social meetings, develop a LGBT network in universities and colleges, and march together at London Gay Pride 2016.