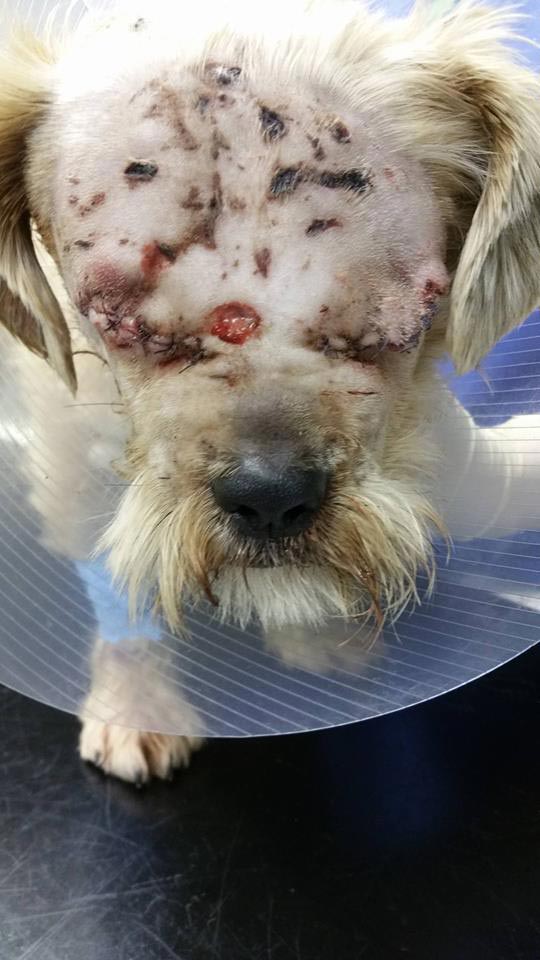 A mauled dog that suffered a broken skull and lost its eyesight has been rehomed with the vet who helped save its life.
Two-year-old Lhasa apso Diego was injured in a fight with another dog in his household. He was left with his eyes hanging out their sockets and air going through his sinuses and under his skin, causing his head looked like it was being inflated as he breathed.
Initially, Diego was seen by an emergency vet, before being taken to White Cross Vets in Alvaston, Derby, where he was seen by vet Angie Hardy and her team.
Post-traumatic stress
Dr Hardy said: "While we tried to save his eyes, it fast became apparent they would have to be removed."
Following his treatment, Diego returned home; however, as one of six dogs, he suffered post-traumatic stress and started to show signs of aggression.
Dr Hardy said: "His poor owners were desperate. They loved Diego so much, but honestly did not know how to cope with his behaviour, especially the aggression, and it's not like he's a candidate for rehoming either.
"The last thing they wanted was to consider euthanasia, but they were at a loss for what to do. It was then I offered to take him on – and they were so relieved and grateful."
Second chance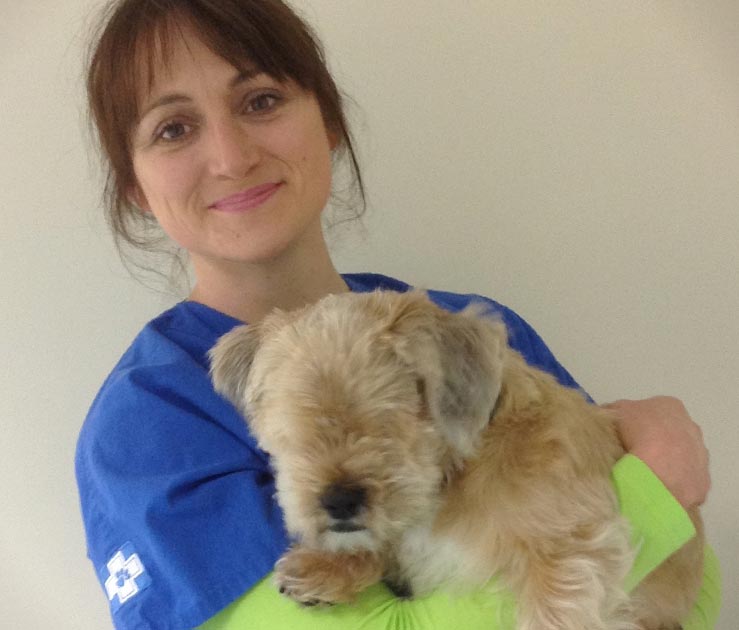 "I really could not bear to see an otherwise healthy dog that had recovered so well not get a second chance. I knew, with time and the right support, Diego could enjoy a good quality of life again, which is why I agreed to adopt him."
Since moving in with Dr Hardy's family and their three dogs, Diego's behaviour has improved hugely.
Dr Hardy added: "He rarely bumps into anything – his other senses seem to compensate for his lack of eyesight. He can hear a plate being put down a mile off, for example.
"We also have a ball for him that has a rattle, so he can still play fetch like other dogs – we just don't throw it too far."
Diego is one of 27 pets to have received life-saving support from the White Cross Fund – an in-house initiative that raises cash to pay for veterinary care for pets in cases where owners struggle to afford treatment.