Royal Canin webinar hosted in partnership with internationally-recognised specialist Sarah Caney.
Pet food manufacturer Royal Canin is hosting a webinar on senior cat consults for vets and vet nurses.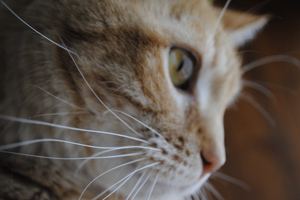 Held in conjunction with internationally-recognised specialist Sarah Caney, the one-hour webinar will discuss the essential considerations when conducting a senior cat consultation and the challenges of geriatric health screens. Royal Canin's veterinary support manager Lee Danks will then review strategies in cat-friendly practice, outlining a multitude of initiatives vets may take in improving their credentials with both cats and their owners.
Mr Danks said: "It's important for vets to consider the needs of each individual during a senior consultation. In older feline patients, our natural instincts in pattern recognition makes assumption easy, but certain diseases can be clouded by others, so it's good to review best practice and conduct a thorough, systematic investigation when dealing with this group.
"As well as sharing areas for focus during a full senior cat examination, this webinar aims to provide expert advice and support to those planning feline-friendly practices."
The webinar takes place tomorrow (August 13, 2013) at 8.30pm. For more information or to register, visit the webinar's website.
Image © iggypcat