The 26th annual BSAVA Scottish Congress will take place in Edinburgh from August 26-28 and takes it's theme from popular kids TV hero Bob the Builder, asking: "Can we fix it? Together we can!" 
The 26th annual BSAVA Scottish Congress will take place in Edinburgh from August 26-28 and has a programme worth travelling north for, organisers claim.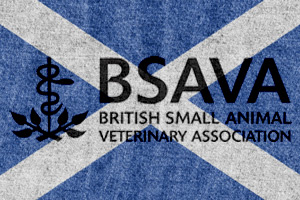 Having moved to the summer and relocated to Edinburgh, organisers claim that BSAVA Scottish Congress now boasts the kind of unrivalled social, exhibition, and science programme that make it an extremely attractive way to spend your CPD budget.
The overall aim of Scottish congress is to provide top quality CPD that is accessible to vets and nurses from Scotland and further afield.
Ross Allan, chairman of the Scottish region of BSAVA, said: "We are proud to welcome delegates from all regions as well as from every veterinary career path, to join us in celebrating our profession and also to keep us abreast of changes in an ever changing clinical world.
"Scottish Congress is the highlight in the calendar for the Scottish region of BSAVA and we want to see as many people join us as possible to have a weekend full of learning, socialising and meeting friends and faces we may not have seen since the same time last year." 
WHERE, WHEN AND WHAT?
Due to favourable feedback from 2010 delegates, congress will again take place at the Edinburgh Conference Centre (ECC), while the gala dinner will take place on the Saturday night, at the Edinburgh Corn Exchange.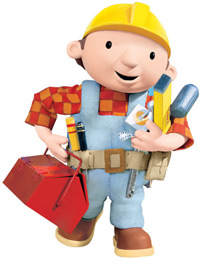 The 2011 congress theme this year is based on the popular kids cartoon character Bob the Builder:
"Can we fix it? Together we can!"
This year's event will look at many aspects of what is new in veterinary thinking, with a bias toward treatment and care of older pets as that particular category represents the majority of patients that we all see on a daily basis.
The Saturday and Sunday are split into lectures in the mornings and seminars in the afternoons, with plenty of time built in for visiting the exhibition.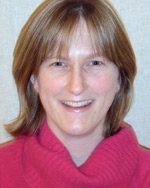 Keynote speakers for the nursing stream include Emma Keeble, who will be speaking to delegates on exotic animals and wildlife, and Samantha Lindley, who will give an overview of rehabilitation, pain management and hydrotherapy.
Veterinary speakers include Norman Johnson, who will take delegates through dentistry in practice, and Angie Hibbert, who will be speaking on feline geriatric medicine, including renal disease, hypertension and osteoarthritis management.
The 2011 congress will also feature a case presentation competition for vets and nurses to present the interesting and unusual cases they have seen in the past 12 months to an audience of their peers. The deadline for submitting a potential case is June 15.
For more information about the science, the social and the exhibition, or for details about location and accommodation click here or email b.dales@bsava.com.