A prototype vaccine to tackle a horse virus could potentially save the lives of hundreds of thousands of equines, it has been claimed.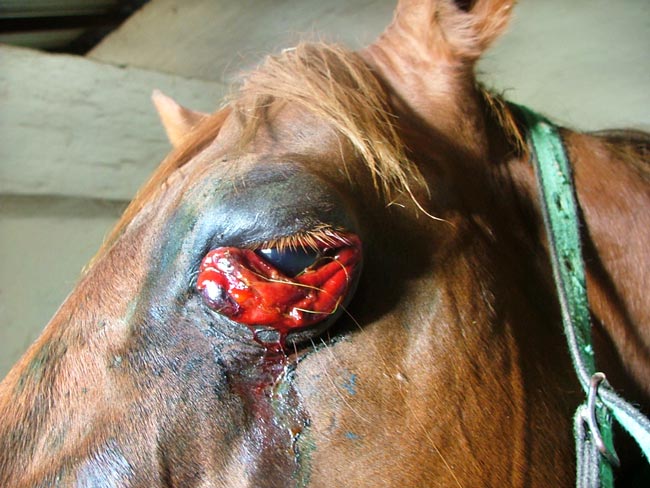 African horse sickness (AHS) is one of the deadliest viruses to affect horses, causing up to 90% mortality in susceptible animal populations and economic losses for the equine industry as a result.
Caused by a virus transmitted by Culicoides biting midges, AHS is endemic in central and sub-Saharan Africa. Major outbreaks have also been reported in the Middle East, India, Pakistan, Spain, Portugal and Morocco.
Vaccines that use the live attenuated virus are available in some countries where the virus persists, but are not considered safe enough for licensed use in countries where the virus is not present.
Vaccine strategy
However, scientists at The Pirbright Institute have developed a recombinant vaccine strategy – one resulting from new combinations of genetic material – to address the issue.
Lead scientist Javier Castillo-Olivares, a world expert on AHS, said: "We have developed a prototype vaccine that is safe, effective and can potentially be used in non-endemic and endemic countries.
"The vaccine uses modified vaccinia Ankara virus, which is innocuous to horses, to carry and deliver the gene of AHS virus that makes the molecule inducing protection against AHS virus.
"We have shown what the mechanism of protection for this type of vaccine is and that it would improve differentiation of infected animals from vaccinated animals when used in conjunction with a diagnostic test already in use."
Multiple serotype protection
Dr Castillo-Olivares added: "We have also shown this type of vaccine is suitable for applying in combinations to provide protection against multiple serotypes.
"Furthermore, by demonstrating vaccine immunity correlates with the levels of antibodies circulating in the vaccinated animal, we are on the right path to be able to predict what level of protection a horse would have just by looking at the antibody levels in the blood."
Read more about the vaccine, including the strategy to bring it to market, in the 11 July issue of Veterinary Times.