Owners can manage their pet's diabetes and provide research data at the same time through an app launched by the Royal Veterinary College (RVC).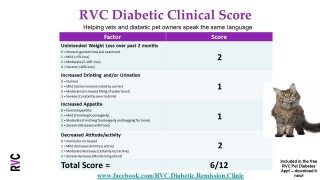 The free app was designed by Stijn Niessen, senior lecturer in internal medicine and pet diabetes expert at the RVC, with the support of The Rumba Foundation, which helps pioneer clinical care for companion animals.
Features
The application allows users to record, and easily share with their vet, parameters that are essential to monitor when it comes to pet diabetes management. These include clinical signs such as weight, appetite, thirst and urination changes, as well as urine and blood sugar values for owners who perform home blood or urine glucose testing.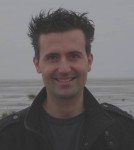 Other features include:
a medication reminder function
scientifically validated tools to calculate and monitor quality of life and score the pet's clinical signs
a tool to calculate the amount of calories/food the animal requires
a reminder to change insulin injection sites
Scoring system
Developed by the college's Diabetic Remission Clinic, the RVC Diabetic Clinical Score – a simple new scoring system designed to help pet owners and the veterinary team communicate better about diabetic signs – was presented at BSAVA Congress.